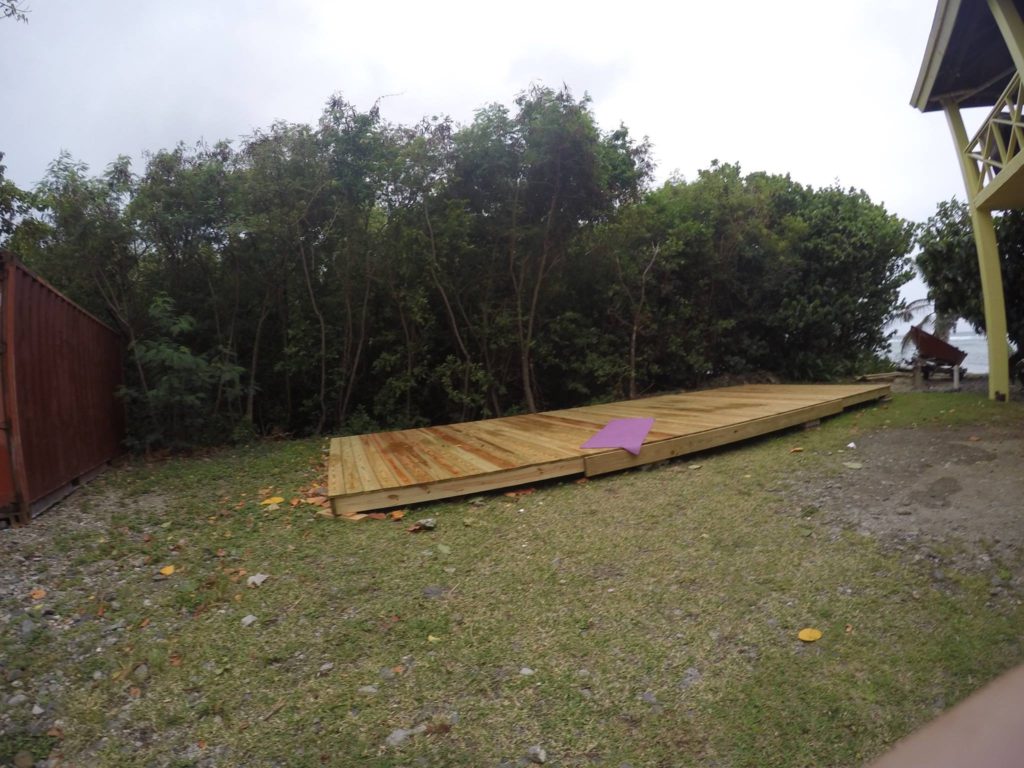 The build site is near a main road which connects the North Shore community to the rest of the island, meaning the whole neighborhood rubber-necks the site daily.
For weeks I teased the Facebook community with vague comments and photos of construction.  At this point I was calling it a yoga deck.  I am frequently accosted with "WTF are you building??!" while in the market, out to lunch, at the hardware store, etc.  And I love it.
The build was slow-going in the beginning.  Large investments in materials and build-site development.  Having fun with it helped keep momentum going.