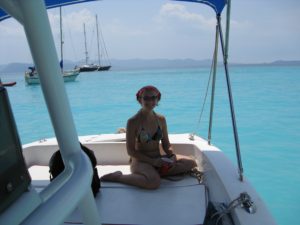 This is me.  I'm an over-educated geek.  I love the water, science, gadgets, cats, good books, cooking, eating, pithy conversations and smart people.
I've lived in the USVI for about ten years, between St. Croix and St. Thomas.  We have beautiful beaches, great dive sites, relatively easy access to other islands, it's not paradise but it's a great place to have a boat.
I also happen to have Cerebral Palsy.   It poses some interesting challenges.  My balance is lousy, my strength isn't great, getting in and out of the water – handling the logistics of piloting a boat is not an easy task.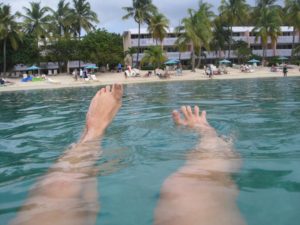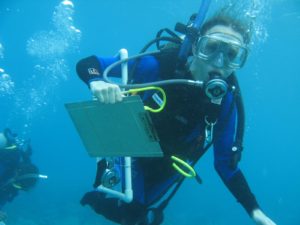 I work in the IT field, but the water is my home.  Many of us gravitate to the islands because we're closeted marine biologists who happened to be able to pay the bills more successfully with geeky computer stuff.  The nifty thing is – the spiffy IT job also allows me to do something really crazy: build a boat.  Designed just for me.