Unicorn (defined):
a mythical animal typically represented as a horse with a single straight horn projecting from its forehead.
Unicorns are a bit of a meme in the IT community (my career).   A unicorn is something generally unachievable or too good to be true, but then us IT geeks make it happen anyway.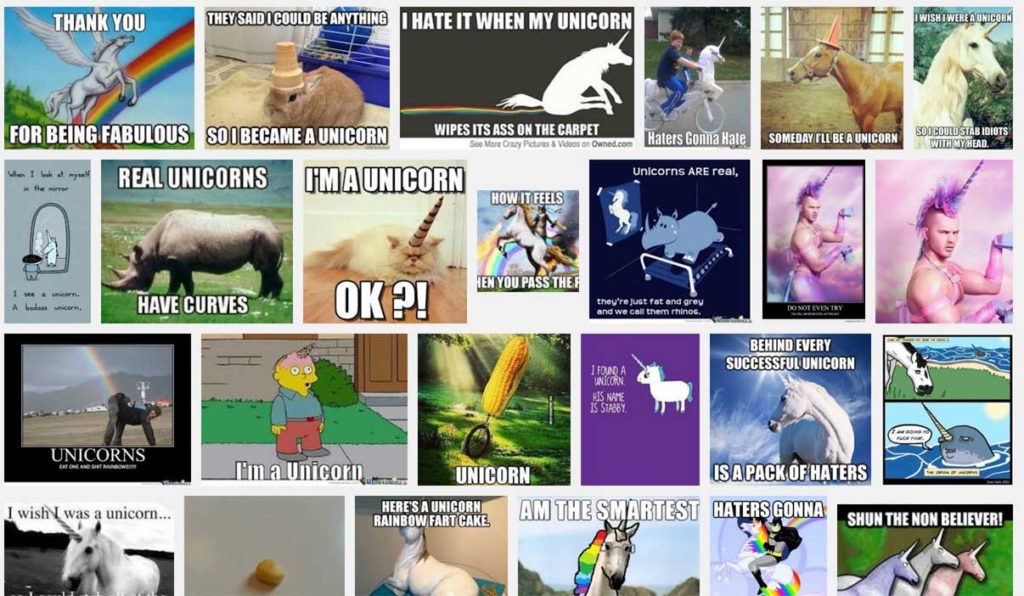 Through an long and wandering organic process, the boat ended up branded a unicorn.  It's a little crazy, but we're going to make her real.
Bob, being the self-made renaissance guy he is, augmented the meme with the story of  "The Unicorn in the Garden" by James Thurber, published in Fables For Our Time.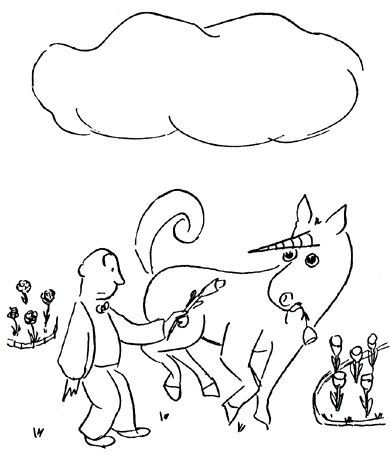 Summary from wikipedia:
A husband sees a unicorn in the family garden and tells his wife about it. She ridicules him, telling him "the unicorn is a mythical beast" and calls him a "booby". When he persists, she threatens to send him to the "booby hatch" (the mental institution). He persists, and she summons the authorities. However, after she tells them what her husband saw and they note her own somewhat loony-looking facial features, they force her into a straitjacket. They then ask the husband if he told his wife he had seen a unicorn. Not wanting to be locked up himself, he prudently tells them that he has not, because "the unicorn is a mythical beast." Thus they take the wife away instead, and "the husband lived happily ever after". The story ends with, "Moral: Don't count your boobies before they're hatched", a play on the popular adage, "Don't count your babies [or chickens] before they're hatched". Thus, the moral advises not to expect your hopes to be a certainty.
I thought it was an apt metaphor.  Thus the unicorn was born.  🙂